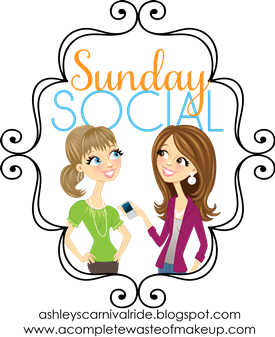 What is your favorite store to shop at?
It's a toss-up between Target and Goodwill, depending on what I'm going after. I love the adventure of Goodwill, because I never know what I am going to find. I have gotten a TON of books and games that I normally wouldn't have been able to afford by shopping at the thrift stores, so I guess I lean toward thrift store shopping as my favorite.
If you could afford anything and everything, which designer brand would you covet?
I honestly don't give a rat's behind about designer anything. Just having the ability to buy clothing that fits nicely and that I really like would be wonderful. I would like to have some Pfaltzgraff dishes, though.
"Must have" closet staple?
Athletic shoes in various colors. I pretty much only wear running shoes to work in, so I like to have different colors to choose from to match my outfit of the day.
Favorite kind of shoes? (brand or type)
See above. Since the nerve damage in my feet I MUST wear comfortable shoes, and my doctor and chiropractor both recommended I stick with running shoes, especially for the classroom. I really like my New Balance brand, and the Asics aren't too far behind.
Best clothing deal you've ever gotten? (sale or amazing find)
I really can't say too much in this area since I don't care for clothes a whole lot. I've definitely gotten some nice name-brand items at a good price by shopping at thrift stores.
Style you'd love to try?
I don't really have a style I'd like to try. I pretty much wear what I like- jeans and t-shirts on the weekends, and clothes that I'm comfortable in for work.