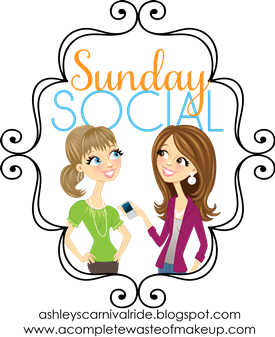 Favorite movie of all time?
I don't know that I necessarily have a favorite movie of all time, but there are three that pop into my head as movies I particularly enjoyed. They are "The Wedding Singer," "Music & Lyrics," and "Edward Scissorhands." The musical score for "Edward Scissorhands" is amazing! I used to have it on CD and loved it. Hmmmmm.... now I know what I want for my birthday!
Favorite movie quote?
I am a boring person. I don't have favorites of much of anything. One quote I enjoyed from a movie came from "Where the Wild Things Are" when Max became King. "Let the wild rumpus start!" Whenever I'm frustrated I think of this part in both the book and movie and think of the song from the soundtrack. It helps with the frustration. My family knows if I say I'm having a Max day that I'm feeling anxious, frustrated, or out of control emotionally.
Best movie to watch for a girls night in?
Either "Music & Lyrics" or "The Wedding Singer"
Best breakup movie?
I have no idea, maybe because I would never have considered sitting down and watching a movie during a breakup. Or maybe because it's been a REALLY long time since I've had to handle a breakup. Either way, I just can't imagine myself throwing a DVD in when I am that upset. A good movie to PREVENT a breakup is "The Story of Us." My husband and I have watched that movie several times over the twelve years we have been married. There is always something new to catch onto, and it is something we can relate to.
Favorite celeb eye candy?
Again, I don't really have a favorite. One that comes to mind right away, though, is Patrick Dempsey. It's actually kind of funny, because when I first heard about Grey's Anatomy and "McDreamy" I thought it had to be an incredibly stupid show. When I was sick last year I stumbled across Grey's and was surprised to find out Patrick Dempsey was "that guy." I would have watched sooner had I known! *grin*
Which movie star's closet would you want to raid?
I can't think of anyone's closet I would want to raid. I'm not all that into clothing and definitely not shoes. I WOULD like some new work clothes that make me look spectacular, but that's going to be a matter of shopping to find the right thing for me. Losing some weight would help in this area, too.